In this free mini-class I walk you through THE perspective shift that I want every caregiver to embrace – because it is a shift that can restore vitality to your relationship with yourself and to your relationship with the person you are caring for.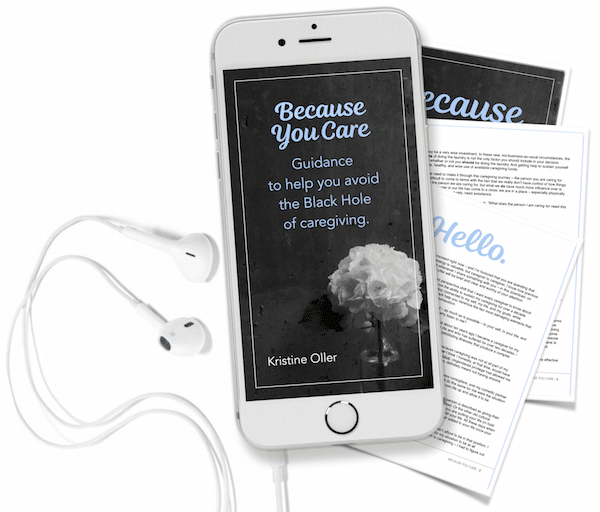 FREE MINI-CLASS
Because You Care
Guidance to help you avoid the Black Hole of caregiving.
LISTEN OR READ:
40 minute audio recording + full transcript
Your privacy will always be respected – and you can unsubscribe from any of my communications at anytime. It's a privilege to be able to connect with you. I appreciate your interest and value your trust.
As a modern caregiver, you deserve access to someone who can help you integrate caregiving into your life in a healthy and sustainable way.
You First is a unique, on-going monthly membership program that offers expert coaching and open-hearted community to modern caregivers.
All of the coaching is provided by me, Kristine Oller.
To me, the name "You First" resonates on three levels: first, the fact that, as a caregiver, you have chosen to say to someone "I am putting you first." Second, the fact that, as a caregiver, you are regularly told that "you need to put yourself first" (so as not to burn out). And third, the fact that this coaching program exists specifically so that you, as a caregiver, have a place where someone else is putting you first.
You First offers strategy and support to caregivers of all kinds – whether you are caring for a parent, sibling, child, friend, or a member of your extended family.
You First is specifically for caregivers who desire to stay connected to their own life and their own goals while they give care. Maintaining that connection will be easier if you have someone, like me, who can help you create strategic plans of action. (Because even little baby steps add up to forward movement in the direction you want to go.)
You First is specifically for caregivers who want to add more mental self-care into their life. Prioritizing this personal growth will be easier if you have a small but steady stream of useful, positive coaching flowing into your life.
You First does NOT focus on providing resources for the medical, legal, and financial challenges that are part of the caregiving landscape (beyond the suggestions you are welcome to request from members of our community).
There are many organizations that already curate those particular resources. Likewise, there are many organizations that focus on providing you with information and tips that you, as a caregiver, can use to better serve the person you are caring for.
You First is focused on YOU – making sure you get the coaching and support that will enable you to sustain yourself throughout this intense chapter of your life.
As a caregiver, you already have extreme demands on your time and energetic bandwidth. That's why I designed You First to be a lean, uncomplicated program: ask questions, receive guidance – and listen-in as others do the same.
The simplicity of this program enables you to focus on absorbing my coaching and applying it to your life.
That is all you need to make significant and lasting shifts. That is all you need to reach new depths of calm, confidence, and clarity – no matter what your current challenges are.
The You First Community is available to you in case you'd like to connect with and share resources with other big-hearted, like-minded, proactive people who have chosen to integrate caregiving into their lives. The community lives on a private, easy-to-use, distraction-free, online platform – and participation is optional.
THE 4 ELEMENTS OF THE YOU FIRST PROGRAM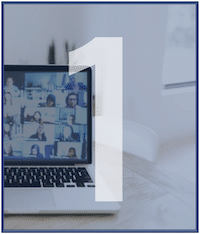 LIVE
GROUP
COACHING
SESSIONS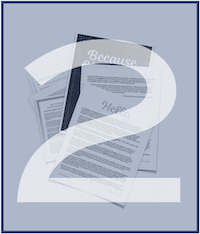 REFLECTION
GUIDEBOOK
+ TOOL KIT
PDFs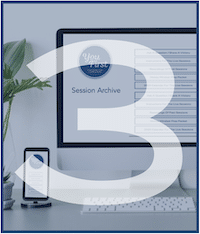 PAST
SESSION
RECORDINGS
ARCHIVE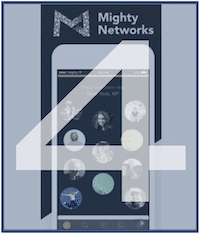 PRIVATE
ONLINE
COMMUNITY
(mobile + desktop)
Because caregiving is rough on the body, mind, and soul.
Far too many caregivers are struggling with decisions, emotions, family dynamics, competing agendas, and other complexities. And far too many caregivers feel guilty whenever they turn their attention to their own goals and ambitions.
Giving care – even to someone that you deeply cherish – can feel like a thankless job… but one of its main rewards (if you are open to it) is self-growth.
Joining You First will help you learn how to reduce the daily frustrations and frictions that drain you of energy.
Joining You First will give you a safe space where you can process your thoughts and feelings and seek guidance on the issues you are facing – without feeling judged.
Joining You First will ensure that you receive personalized, long-term support throughout the ups and downs of your caregiving journey (rather than having to "make do" with a single course or class or a just few, expensive private sessions with a therapist or coach).
How will coaching help me?
Although all caregiving situations are unique, every caregiver can benefit greatly from learning how to find and plug their mental energy leaks and from learning new approaches to problem solving and decision making that leave you better equipped to handle whatever life brings.
This is truly the self-care that enables you to sustain your caregiving over long periods of time and in moments of crisis.