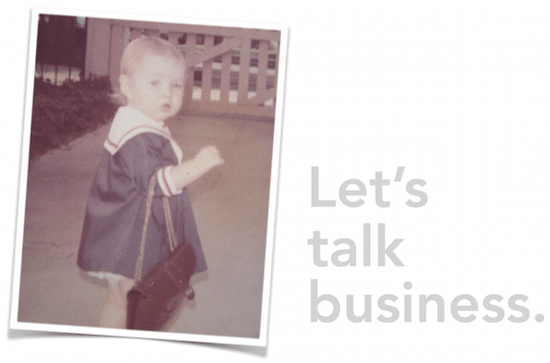 TERMS OF USE

1. OVERVIEW
The terms "we," "us," and "our" refer to Kristine Oller. The term the "Site" refers to KristineOller.com. The terms "you" and "your" refer to site visitors, clients, customers, and any other users of these Sites.
On the Site we provide life and business coaching via posts, email, videos, podcasts, and webinars. We provide digital courses, products, and memberships available for purchase, mastermind experiences available for purchase, and one-on-one and group coaching available for purchase (the "Services").
By using the Site and Services, you agree to be bound by these Terms of Use and to use the Site in accordance with these Terms of Use, the Privacy Policy, and any additional terms and conditions that may apply to specific sections of the Site or Services, without modification. Accessing the Site or Services, in any manner, whether automated or otherwise, constitutes use of the Site and Services and your agreement to be bound by these Terms of Use.
3. INTENDED AUDIENCE
The Site and Services are intended for adults only. The Site and Services are not intended for any person under the age of 18.
4. PRODUCT DESCRIPTIONS
We endeavor to describe and display the Site and Services as accurately as possible. While we try to be as clear as possible in explaining the Services, please do not accept that the Site and Services are entirely accurate, current, or error-free. From time to time we may correct errors in pricing and descriptions. We reserve the right to refuse or cancel any order with an incorrect price listing.
5. ACCOUNT CREATION
In order to use these Site and Services, you may be required to provide information about yourself including your name, email address, username and password, and other personal information. You agree that any registration information you give to us will always be accurate, correct, and up to date. You must not impersonate someone else or provide account information or an email address other than your own. Your account must not be used for any illegal or unauthorized purpose. You must not, in the utilization of this Site and these Services, violate any laws in your jurisdiction.
If you use the Site or Services, you are responsible for maintaining the confidentiality of your account and password and for restricting access to your computer, and you agree to accept responsibility for all activities that occur under your account or password. You may not assign or otherwise transfer your account to any other person or entity. You acknowledge that we are not responsible for third party access to your account that results from theft or misappropriation of your account. We and our associates reserve the right to refuse or cancel service, terminate accounts, or remove or edit content in our sole discretion.
6. REFUSAL OF SERVICE
The Services are offered subject to our acceptance of your order or requests. We reserve the right to refuse service to any order, person, or entity, without the obligation to assign reason for doing so. We reserve the right to limit the number of participants in any given class or workshop. No order is deemed accepted by us until payment has been processed. We may at any time change or discontinue any aspect or feature of the Site or Services, subject to us fulfilling our previous responsibilities to you based on acceptance of your payment.
7. ORDER CONFIRMATION
We will email you to confirm the placement of your order and with details concerning product or service delivery. In the event that there is an error in this email confirmation, it is your responsibility to inform us as soon as possible.
If you've signed up for a Creating Cashflow payment plan or the Cashflow Library Coaching Sessions membership subscription with us, the payments and subscription will renew automatically and your credit card will be charged fees stated at the time of purchase.
8. CANCELLATIONS / REFUNDS
All of your payments — including any initial deposits — are non-refundable.
A satisfying coaching experience requires both the coach and the client to be "all in." As a coach, Kristine Oller is here to support you in making clear and sound life and business decisions and this Cancellation/Refund policy is designed to support you in honoring the commitments that you make. The materials on this Site provide ample opportunity and options for you to determine if Kristine Oller is the right match for you.
9. EXTERNAL LINKS
The Site and Services contain links to third party websites and resources ("Linked Sites"). The Linked Sites are not under our control and we are not responsible or liable for the availability, accuracy, content, or policies of Linked Sites, including, without limitation, any link contained in a Linked Site, or any changes or updates to a Linked Site. We are providing these links to you only as a convenience, and the inclusion of any link does not imply any endorsement by or affiliation with Kristine Oller nor does it imply any association with the linked site's operators. You acknowledge sole responsibility for and assume all risk arising from your use of any such websites or resources.
You may establish a hypertext link to our Site or Services so long as the link does not state or imply any sponsorship of your website by Kristine Oller or by the Site or Services. However, you may not, without Kristine Oller's prior written permission, frame or inline link any of the content of the Site or Services, or incorporate into another website or other service any of our material, content, or intellectual property.
10. LAWFUL PURPOSES
You may use the Site and Services for lawful purposes only. Your account must not be used for any illegal or unauthorized purpose. You must not, in the use of the Site or Services, violate any laws in your jurisdiction.
You agree to be financially responsible for all purchases made by you or someone acting on your behalf through this Site. You agree to use the Site and Services for legitimate, non-commercial purposes only.
You shall not post or transmit through this Site any material which violates or infringes the rights of others, or which is threatening, abusive, defamatory, libelous, invasive of privacy or publicity rights, vulgar, obscene, profane or otherwise objectionable, contains injurious formulas, recipes, or instructions, which encourages conduct that would constitute a criminal offense, give rise to civil liability, or otherwise violate any law.
11. INTELLECTUAL PROPERTY
• • OUR INTELLECTUAL PROPERTY
All content provided on the Site and in the Services, including all products and workshop materials, are the intellectual property of Kristine Oller, including proprietary information and other intellectual property. Under no circumstances will you acquire any ownership rights or other interest in any content by or through your use of the Site or Services. The content of the Site and Services are protected by United States trademark, trade dress, and copyright law. You may not modify, publish, transmit, participate in the transfer or sale of, create derivative works from, distribute, display, reproduce or perform, or in any way exploit in any format whatsoever any of the content of the Site or Services, in whole or in part without our prior written consent. You may not remove any trademark, copyright, or other notice from the content of the Site or Services. We reserve the right to immediately remove you from the Services, without refund, and to pursue all available legal remedies against you if you are caught violating this intellectual property policy. (Stealing ain't cool.)
• • YOUR MATERIALS
We do not claim ownership of Material you supply to Kristine Oller. You retain copyright ownership and any other rights you may rightfully hold in any content that you submit through the Site or Services. By submitting Material to Kristine Oller, you agree to hold us harmless from and against all claims, liabilities, and expenses arising out of any potential or actual copyright or trademark misappropriation or infringement claimed against you. By posting, uploading, inputting, providing, or submitting Material you warrant and represent that you own or otherwise control all of the rights to your Material.