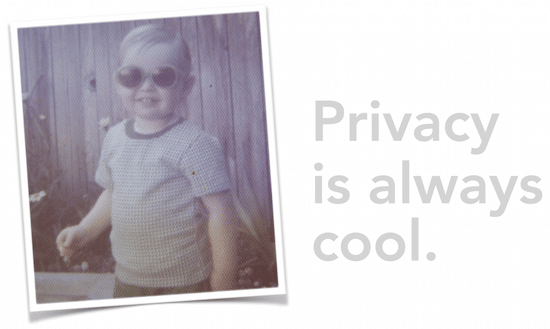 PRIVACY POLICY
OVERVIEW
The terms "we," "us," and "our" refer to Kristine Oller. The term the "Site" refers to KristineOller.com. The terms "you" and "your" refer to site visitors, clients, customers, and any other users of these Sites.
On the Site we provide life and business coaching via posts, email, videos, podcasts, and webinars. We provide digital workshops, products, and memberships available for purchase, and one-on-one and group coaching available for purchase (the "Services").
The term "personal information" is defined as information that you voluntarily provide to us which personally identifies you and/or enables us to communicate with and/or contact you (such as your name, phone number, and email address).
Kristine Oller is committed to protecting your privacy online. This Privacy Policy describes the type of personal information we collect and how we collect and use that information. This Privacy Policy applies to all site visitors, clients, customers, and all other users of the site. By using the Site or Services, you agree to this Privacy Policy, without modification, and acknowledge reading it.
INFORMATION WE COLLECT
• • COMMUNICATION
We process a variety of communication data for the purposes of communicating with and/or contacting you, for record keeping, and for the establishment, pursuance, or defense of legal claims. This includes any communication that you send to us whether that be through the interest forms, opt-in forms, email, social media messaging, social media posting, or any other communication that you send us.
• • ORDERS
We process a variety of information with each product or service order, but always only the bare minimum necessary to effect the sale. This can include: your name, billing address, and email address. This information is shared with our e-commerce software providers to ensure the delivery of your order. We use your email to communicate with you about your order and to manage our customer relationship with you.
• • PAYMENTS
We process payment information for each order but we do not store payment information in our own files. Your payment information is securely communicated to and processed via our e-commerce software providers (PayPal, Stripe, and Zelle). All information collected for an order is used for the fulfillment of that order and to manage our customer relationship with you.
• • FORMS
We process the personal information you voluntarily provide to us on our interest forms, opt-in forms, contact form, and membership sign-up forms in order to provide you with the assistance, product, or service that you've requested.
• • ACTIVITY
We may record information relating to your use of the Site, such as the searches you undertake, the pages you view, your browser type, IP address, requested URL, referring URL, and timestamp information. We use this type of information to administer the Site and provide the highest possible level of service to you. We also use this information in the aggregate to perform statistical analyses of user behavior and characteristics in order to measure interest in and use of the various areas of the Sites.
• • COOKIES
We may send cookies to your computer in order to uniquely identify your browser and improve the quality of our service. The term "cookies" refers to small pieces of information that a website sends to your computer's hard drive while you are viewing these Sites. (Among other things, cookies allow you to enter your password less frequently during a session.) Cookies can also help us provide information which is targeted to your interests. Cookies are stored on your hard drive, not on our Site. We may use both session cookies (which expire once you close your browser) and persistent cookies (which stay on your computer until you delete them). You have the ability to accept or decline cookies using your web browser settings. If you choose to disable cookies, some areas of the Site may not work properly or at all.
HOW YOUR INFORMATION IS USED
• • PROMOTIONAL
Our lawful ground of processing your personal information to send you marketing communications is either your consent or our legitimate interests (namely to grow our business). We may use information about you to enhance our marketing and promotional efforts, and to improve our content and services. We may also use your information to deliver to you notices about new services and promotions, and other communication to you that is targeted to your interests. You will have the ability to not receive such promotions, notices, and communications by contacting Kristine Oller and requesting to no longer be contacted by her, or by clicking "unsubscribe" on any email.
• • ADMINISTRATIVE
We may use your personal information to contact you regarding administrative notices and communications relevant to your use of the Site and Services. You will have the ability to contact Kristine Oller and request to no longer receive such notices.
• • DISPUTE RESOLUTION
We may use personal information in the file we maintain about you, and other information we obtain from your current and past activities on the Site and with the Services, to resolve disputes, troubleshoot problems, and enforce our Terms and Condition Agreement.
• • LEGAL
We reserve the right at all times to disclose any information about you as necessary to satisfy any applicable law, regulation, legal process, or governmental request. We reserve the right to fully cooperate with any law enforcement authorities or court orders requesting or directing us to disclose the identity of anyone posting any content or publishing or otherwise making available any materials on the Site. By accepting this Privacy Policy, you waive all rights and agree to hold us harmless from any claims resulting from and action taken by us during or as a result of any investigations and/or from any actions taken as a consequence of any investigation by either us or by law enforcement authorities.
THIRD PARTY LINKS AND SERVICE PROVIDERS
Your personal information, whether public or private, will not be sold, exchanged, transferred, or given to any other company for any reason whatsoever, without your consent, other than for the express purpose of delivering the purchased product or service requested. We use practices that are consistent with standards in our industry to protect your privacy. We cannot, however, promise that your personal information or private communications will remain private. For example, third parties may unlawfully intercept or access transmissions or  communications on our Site.
Our Site may contain links to third party websites, plug-ins, and applications and we may employ third party companies and individuals to facilitate our Site and Services, to provide service on our behalf, to perform service-related tasks, or to assist us in analyzing how our service is used. These third parties have access to your information only to perform these actions on our behalf and are obligated not to disclose or use it for any other purpose.
We use third-party services for payment processing. We do not store or collect your payment card details. That information is provided directly to our third-party payment processors whose use of your personal information is governed by their privacy policies. These payment processors adhere to the standards set by PCI-DSS as managed by the PCI Security Standards Council, which is a joint effort of brands like Visa, Mastercard, American Express and Discover. PCI-DSS requirements help ensure the secure handling of payment information.
Clicking on those links or enabling those connections or using our Site and Services may allow third parties to collect or share data about you. Except as otherwise discussed in this Privacy Policy, this document only addresses the use and disclosure of information we collect from you on our Site. We do not control these third-party websites and are not responsible for their privacy policies.
CHILDREN'S ONLINE PRIVACY PROTECTION ACT COMPLIANCE
The Site and Services are intended for adults only. We do not knowingly collect personal information from anyone under the age of 18 ("Child"). If you are a parent or guardian and you are aware that your Child has provided us with any personal information, please contact us. If we become aware that we have collected personal information from a Child without verification of parental consent, we will take steps to remove that information from our servers.
SECURITY MEASURES
We maintain security measures to protect your personal information from unauthorized access, misuse, or disclosure. We offer the use of a secure server. All supplied sensitive/credit information is transmitted via Secure Socket Layer (SSL) technology and then encrypted into our payment gateway providers database only to be accessible by those authorized with special access rights to such systems, and they are required to keep the information confidential.
However, no exchange of data over the Internet can be guaranteed as 100% secure. While we make every effort to protect your personal information shared with us through our Site, you acknowledge that the personal information you voluntarily share with us through these Site could be accessed or tampered with by a third party. You agree that we are not responsible for any intercepted personal information shared through our Site without our knowledge or permission. Additionally, you release us from any and all claims arising out of or related to the use of such intercepted personal information in any unauthorized manner.
Please be aware that when you use our Site to communicate, there is always the potential for any personal information that you provide to be collected and used by others. As a result, you should exercise caution when making disclosures.
YOUR RIGHTS
Under data protection laws you have rights in relation to your personal information that include the right to request access, correction, erasure, restriction, transfer, to object to processing, to portability of data and (where the lawful ground of processing is consent) to withdraw your consent. When possible, you can update your personal information directly within your account settings section. If you are unable to change your personal information and wish to exercise any of the rights set out above, please contact us at assistant@kristineoller.com so we can make the required changes.
You will not have to pay a fee to access your personal information (or to exercise any of the other rights). However, we reserve the right to charge a reasonable fee if your request is clearly unfounded, repetitive, or excessive, or the right to refuse to comply with your request in such circumstances. We may need to request specific personal information from you to help us confirm your identity and ensure your right to access your personal information (or to exercise any of your other rights). This is a security measure to ensure that personal information is not disclosed to any person who has no right to receive it. We may also contact you to ask you for further information in relation to your request to speed up our response.
For people residing with in the EU, you can see more about these rights at: https://ico.org.uk/for-organisations/guide-to-the-general-data-protection-regulation-gdpr/individual-rights/.
CHANGES TO THE PRIVACY POLICY
We reserve the right at any time to make changes, modifications, alterations, and/or additions to this Privacy Policy upon posting of the modified policy. Any such modifications shall be posted on this page and effective immediately. You acknowledge and agree that it is your responsibility to review the Site and this Policy periodically and to be aware of any modifications.
CONTACT
If you have questions about our Privacy Policy, feel free to contact us:
Kristine Oller
PO Box 10133
Glendale, CA 91209
(818) 500-1683
Last Updated: February 20, 2023