Does this sound familiar?

"My life doesn't feel like me anymore…

…but when I think about making changes, I feel stuck within the complexity of my current circumstances.  I can literally feel the tug of that stuckness deep in my stomach. (Ugh. I'm trying not to think about it.  Part of me really wants to lie down right now.)

The thing is, sooooo many people rely on me, need me, are watching me… what if the shifts I've been considering will rock the boat a bit too much?  What will everyone think? Will I distance some friends or family?  Is it worth the disruption?

And even though I have things that I really want to do, I'm stressed because I have to keep the current income train running (which it is, but probably not as well as it could be but how do I find time to overhaul that whole situation?) and I feel like some of my windows of opportunity are closing and even though I'm reading the recommended books and taking the best courses, I can barely find the bandwidth to integrate any of the 3, 5, 12, or 39 steps into my life, let alone finish what I start…

…most of the time I grind on, but it's really easy to feel defeated and overwhelmed because I'm a smart, capable, and talented ADULT, so I should have figured out how to handle all of this by now… right? When will I feel as good as my Instagram feed looks?"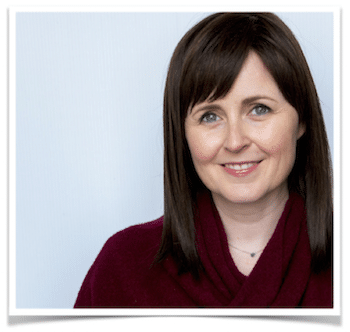 If any part of that resonates with you, I get it – I truly do. And I understand that you do not feel like this every day. And I know that you know that there is a lot going well in your life right now – thanks to your continued tenacity, love, and effort. But I also know that there are particular ways that smart, capable folks get stuck – especially when we are trying to fully expand and express ourselves.

And I definitely know that, after 20+ years of guiding creatives and independent professionals up, over, around, and through the process of improving their personal and professional lives, I can help you create the texture of the life you desire.

Scroll down this page to take a look at what I have to offer you…

Within the complexity of your busy life, how do you create the capacity to make the significant shifts you desire?
This intimate, recorded coaching session is the first in a series that will examine different areas of women's lives where the largest and most common mental energy leaks are often found and offer some new perspectives to help plug those leaks. Listen in as several accomplished, wise women join me for a game-changing conversation about the light and dark sides of Being of Service…

Coaching: deep dives that change lives.
When you choose to work with any guide, you are giving yourself the gift of a moment where you can step back from the details of your daily life, and view all that's going on from a fresh, bigger-picture perspective. Together, from that vantage point, we can look at all the moving parts of your life and career, consider opportunities and options, remove obstacles, find and plug your mental energy leaks, make decisions, and create clear plans of action that will reconnect you with your flow…

Mastermind groups: on-going strategy and support.
This is a group unlike any other in Los Angeles – an intimate circle of creative professionals gathering in-person each month to receive strategic coaching from me and to give wholehearted support to each other. Having a group of smart, talented colleagues who are there for you – to help shift your perspective, encourage your proactivity, and celebrate your progress – can be a game-changer…
An experienced and engaging speaker.
Having worked with a wide variety of creatives and independent professionals over the past 20+ years – in private and group sessions, on the page and from the stage – I have developed a depth of expertise in several areas. My lively interactions with audiences always leave them with an abundance of actionable Golden Nuggets of guidance…
Are you currently in the Spin Cycle?
You're in the Spin Cycle when you know that you want to (or have to) make some changes… but, right now, the only thing moving is the relentless swirl of your concerns, fears, and hopes sloshing through your mind. Fortunately, there's something that will help to slow your spinning waaaaaay down…

Test drive my guidance for free to see if we are a good match…