 Hello – so glad you're taking a look around!
Whether you want to generate a new stream of income from scratch or make the biz you already have even more profitable, you are in the right place. The Creating Cashflow Program exists make your business journey smoother and simpler…
…and a wee bit more fun.
With the six-part audio course + full transcript + step-by-step workbook and our live group coaching calls (three times each month), you'll have everything you need to turn your skills and strengths into income to help fund the life you want to live.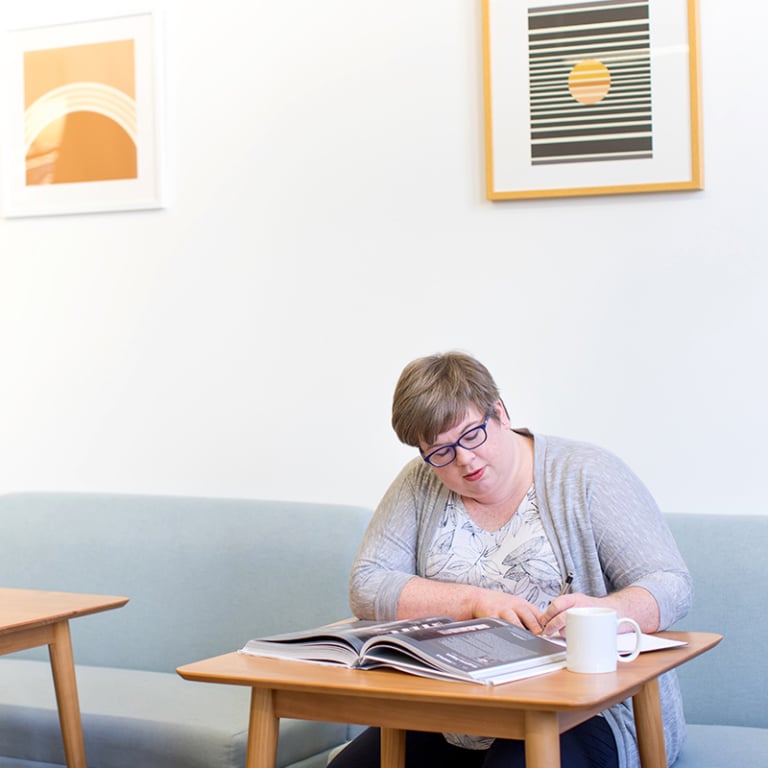 No one taught us how to employ ourselves.
Isn't it weird how we are literally taught the steps of how to apply for a job, but so few of us are ever taught the steps of how to create a stream of income whenever we want one or need one?
Yet cash flow skills are so valuable – because once you know the basic building blocks of how to create cash, then, whenever one of your income streams dries up, you will always be able to generate another one.
Once you become someone who knows how to create cash you become someone who feels stable even when the world doesn't.
Other factors may be contributing to your underearning.
If your current level of income doesn't reflect your level of professionalism, expertise, and/or effort, that's not "your fault" or some kind of "spiritual defect" that you must "heal" or an indication that you're necessarily "bad with money" or "karmically unlucky."
Any conversation around making money must acknowledge that actual injustices exist and certain groups of people are currently (and historically) drastically undercapitalized, economically marginalized, and systemically prevented from accumulating wealth.
You are reading this right now because you are looking for an affordable and practical way to shift your current financial situation – within a space that feels like a good fit.
What might be possible once you have a set of big, beautiful business muscles?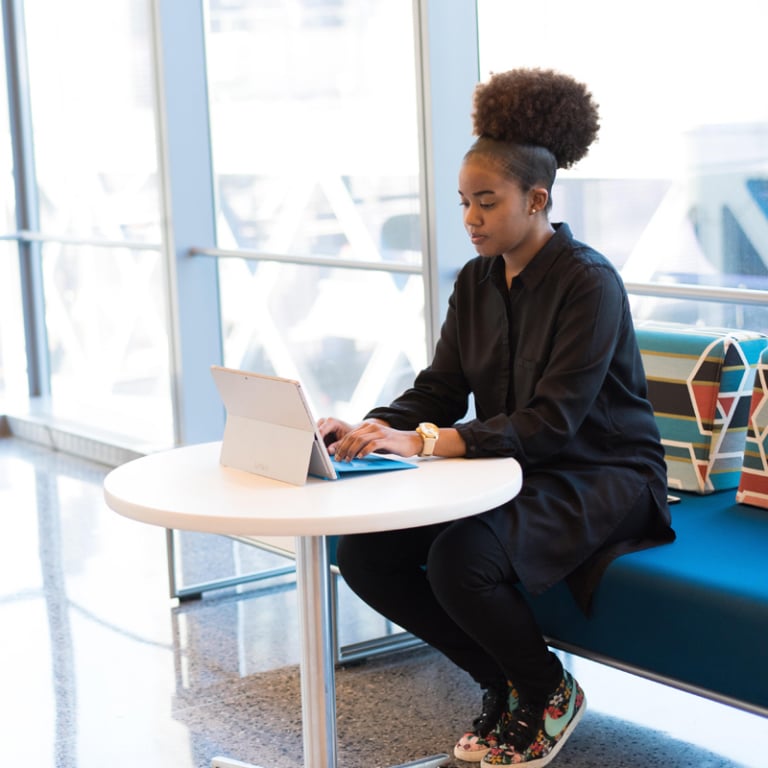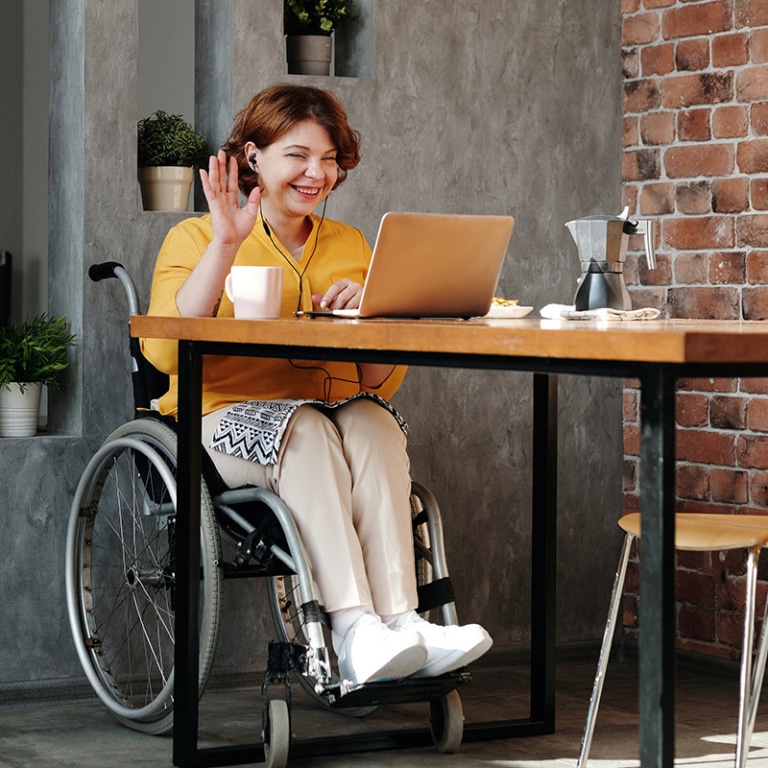 You don't have to D.I.Y. your future.
Maybe you're thinking it's best to hold off on dipping your toe into the water until you've come up with your Great Idea, right? Wrong, my friend.
That assumption can keep you pacing around your apartment for far too long, trying to crack the cash flow code all by yourself. Eventually, after days of trying to wrestle with your creativity until it spits out a viable idea, all you'll want to wrestle with is the remote.
Truth is, your Great Biz Idea might come from somebody else's brain. And then someone else's brain might add something else that makes your biz idea even better. And then you might learn a way to structure your idea in a way that makes the doing of it even easier. And then you might be shown how to make one little tweak to your price or your packages that boosts your profits up a notch or two.
But where do you find that kind of simple, streamlined guidance and welcoming, hands-on help?
Here, with us.
I was juggling multiple jobs all at once – it was crazy! But now my energy levels, my happiness – everything – have just increased dramatically in ways I never could have imagined before.


LIZ FEMI
I now easily earn in a day what I used to earn in a week. It's kind of amazing how much my life has improved because of this course.


JONATHAN MICHAEL ERICKSON
Now I am able to create my own schedule and make an income per hour that is proportionate to my talent – an income that is quadruple what I was making at my corporate day job. I have less stress, more money, and more freedom to pursue my acting career.


ALICIA YING
I recently reviewed my notes and listened to the recordings again to inspire new marketing ideas and price points. This course is an invaluable resource that you can continue to gain from during different points of your business journey!


LAURA MANNINO
No matter where you're at – Creating Cashflow meets you where you are and takes you to where you want to go.


TARA CHRISTOPHER
I found her guidance so helpful, but the fact that she understood what place this business has in my life was really what made the course such a perfect fit.


SARAH SIDO
The Creating Cashflow Program
provides a self-paced course,
live interactive coaching, and curated resources.
It's designed to fit into your life.
(Not to consume it.)
When you start to strengthen your business muscles,
your bank balance begins to grow.

The Creating
Cashflow Course
This no-fluff, no-filler audio course is streamlined for clarity yet packed with Golden Nuggets of guidance that you can start applying immediately. (The full transcript and a step by-step workbook is included.)

Live Group
Coaching Sessions
Three opportunities each month for group coaching – live online – where we will answer your questions and celebrate your victories. Get the consistent support you need to take your next, best step.

Curated
Resources
A select list of useful tools, vetted vendors, and bonus info that will help you strengthen your business muscles, manage your mind, and maximize your profits.

Concepts
You will learn how to choose and test your idea, share your offer with your right people, and start making some money. When you start speaking the "sizzle" instead of the "steak" it becomes easier and more enjoyable to market your biz.

Clients
You will learn how to identify, reach, retain, and multiply your ideal clients and customers. Having strategies for extending your relationships with clients and customers (and turning one into many) will save you boatloads of time and energy.

Communication
You will learn how to share your message and streamline your marketing – online and off. Once you start using these marketing creation shortcuts, you'll spend way less time staring at the blank page.

Cash
You will learn how to price and package your offerings to maximize your profits. Soon you will know how to give yourself a raise without raising your prices and how to raise your prices without loosing clients.
But why choose me as your guide?
Back when I was pursuing an acting career, I started to get extremely weary of juggling the demands and schedules of my multiple part-time "support jobs." The day came when I decided to bet on myself and start my own little biz as a professional organizer.
That decision changed my life.
From the moment I started my biz, I was earning almost 3x more per hour than I was as an employee.
This "above and beyond money" and flexible schedule gave me more energy and more freedom to pursue my acting goals with even more gusto. (Which led to more acting jobs. Which created even more income.)
One by one, friends and colleagues started asking me to help them start and grow businesses of their own. So I did. I helped them… and, throughout these past twenty years, I've continued to help many, many, MANY more folks utilize their sills and strengths to create cash flow. (For many of these folks, the steps they took with me were their very first steps into this new territory of "self-employment.")
The Creating Cashflow Program now exists so I can be of help to you, too.
Whatever you'd like help with, chances are I've been there and done that…

• Self-employed for over twenty years
• Three careers: actress, professional organizer, and coach
• Have delivered my services in-person and completely virtually
• Built a business (organizing) with associates working for me
• Developed and sold digital (and hybrid) products and courses
• Master coach in both 1:1 and group formats
• Facilitated multiple on-going mastermind groups every single month for over 20 years (both live and online)
• Have experience hiring and delegating to multiple assistants and independent contractors (both in-person and VAs)
• Have done a wide variety of speaking engagements including lectures, workshops, panels, and interviews
Ready to generate an income that truly takes you above and beyond – and become part of a group that will add clarity, currency, and community to your business?

Creating Cashflow now lives INSIDE the Abundance Bound Financial Empowerment Program.
Under one roof, you will receive guidance and support to both manage your money and make more of it.
The Abundance Bound Financial Empowerment Program (created by my wonderful colleague Miata Edoga) helps you establish a healthier, more compassionate relationship with your money. When it comes to managing income, handling debt, and increasing wealth… small, incremental changes can lead to lasting abundance.
In order to to access the Creating Cashflow Program and participate in my live monthly group coaching sessions, you will need to become a member of the Abundance Bound Financial Empowerment Program.
Once you have joined Creating Cashflow, you will have access to the full course, archives of my past session recordings, my curated recourses, and live coaching sessions with me for as long as you remain a member of the Abundance Bound Financial Empowerment Program.
Click here to take your first step: