If you are a new client, our work together begins with either a New Client Clarity Package – or you can jump straight into a Deep Dive.  (Returning clients are able to book individual 1-or-2-hour Clarity Sessions à la carte.)

With any of these private mentoring options, we will have powerful conversations where all of my guidance and strategy skills will be at your service and directed towards any areas of your life and/or career that you would like to discuss – we can home in on improving a specific area of your life (or completing a specific project or achieving a specific goal), or we can take a more holistic approach towards examining your alignment (the congruence between what you are thinking vs. saying vs. feeling vs. doing) and revitalizing your focus, function and flow.
Some folks arrive to sessions with a typed agenda, while others use our time together to feel their way around an issue or a project. No matter the approach, you'll leave each of our meetings with significant insights, perspective shifts, action steps, and resource recommendations tailored specifically to you, your circumstances, and your goals.
Why is getting strategic guidance so valuable – even for someone as successful as yourself?
Because your current life is more complex and full of more responsibilities than the one you had when you first embarked on your journey. Also, your desire to make some significant shifts (a.k.a. rock the boat) may be being met with unexpected resistance from a variety of sources (including yourself). On top of that, you are multi-talented, so you have the ability (and possibly the yearning) to go in several different directions (sometimes all at once).
That's a lot.  And, when you're living in the thick of it – when you're living "down in the details" – it can feel overwhelming and you can easily get stuck in the spin cycle.
Pulling back from the details of your life so that you can view what's going on from a different, "bigger picture" perspective can be a helpful exercise… but doing so with someone like me by your side can be revelatory.
If that resonates with you, read on…
…details about the different options, client testimonials, frequently asked questions, and the Interest Form are all included below.
logistics

• Sessions are available on Wednesdays, Thursdays, Fridays, or Saturdays during the first two weeks of each month. (Deep Dive and Leap Year clients have a bit more scheduling flexibility.)
• For 2hr sessions, we can meet in person (in Glendale, CA) or via phone or Skype. For 1hr sessions, we can meet via phone or Skype.
• All sessions will be recorded for you and you'll receive a post-session email from me which will include an mp3 recording of the session plus any resources, connections, and/or info relevant to our conversation.
prep
Formal preparation for your sessions are not required – you are welcome to show up as-is and we can take it from there.
However, if you'd like to bring me up to speed on where you're at and/or let me know what you'd like to focus on during our session and/or share some relevant links with me, you are welcome to send me an email update before we meet (least 24 hours before our session so I'll have time to take a look).
Also, if you have the time and the inclination before we meet, I would strongly recommend that you read the book Essentialism by Greg McKeown. It's a quick read, packs a powerful punch, and will likely provide some excellent food for thought.
New Client Clarity Package
a 2hr. session plus a 1hr. session the following month
$580
Clarity Session
1hr or 2hr sessions for folks who have already worked with me
$180 per hour
Deep Dive
8 hours of coaching within 3 months
$1,880
We'll begin the Deep Dive with a 2 hour session. After our first session, we will determine how to schedule the remaining 6 hours to best support your goals. You will be able to connect with me via email for additional support between our sessions.
All coaching options can be paid by cash, check, Visa, Mastercard, or PayPal.
Payments are not refundable. I trust that the various audios and videos available on this site will provoke a clear feeling in your gut regarding whether or not we are a good match. However, if you'd like to chat with me just to make sure that what I've gots is what you wants, simply make that request when you fill out the interest form below and we'll schedule a time to connect on the phone.
May I bring someone with me to my session(s)?
Yes, if you let me know in advance that you will be doing so, you are welcome to include another person in your session(s). I strongly suggest that this person be someone who has a vested interest in the issues we will be discussing. You will be the focus of our time together.
Sharing a session with a colleague or peer simply because the two of you are pursuing similar goals in the same industry is not permitted because won't be an effective or satisfying use of our time.
If I like what I receive from the New Client Clarity Package and want to continue working with you, how would we proceed?
There are several ways we can continue working together:
Your Leap Year Program (unlimited access)
If you become one of my select Your Leap Year Private Clients, I become a member of your team. You have full access to me whenever you need it for an entire year – sessions booked outside of regular client hours if needed, as well as phone and email support between sessions as needed. Clients have found this level of connection and guidance to be so valuable that several are on their second, third, and fourth Leap Years with me. If, within 2 weeks of the completion of your New Client Clarity Package, we agree that the complexity of your goals and your desire for personalized support warrants the investment in a Leap Year, we will consider the start date of your New Client Clarity Package to be the start date of Your Leap Year and you will be able to deduct your New Client Clarity Package payment ($580) from the cost of the year-long program.
Deep Dive (8 hours within 3 months / $1,880 total)
Many have found it incredibly helpful to have this accountability, structure, regular guidance, and access to me built into their schedule.  This option is especially popular with those folks who'd like to work with me year-round without the full financial investment of the Leap Year Program.  If, within 2 weeks of the completion of your Deep Dive, we agree that the complexity of your goals and your desire for personalized support warrants the investment in a Leap Year, we will consider the start date of your Deep Dive to be the start date of Your Leap Year and you will be able to deduct your Deep Dive payment ($1,880) from the cost of the year-long program.
Single Clarity Sessions ($180 per hour)
Now that you are a client, anytime you'd like to have a private powwow with me, you are welcome to do so at this special rate.  (If we haven't seen each other for awhile or if there's a lot to discuss, I highly recommend booking a 2 hour session.)
Inspired Action Mastermind ($60 month)
If you are in L.A., you might consider joining my ongoing (and truly game-changing) in-person monthly mastermind group. Members are able to book private 30 minute mini-sessions with me for free and book 30min., 1hr., 90min., or 2hr. sessions at the reduced rate of $80/30min.
What is the difference between doing the Your Leap Year program vs. doing 4 consecutive Deep Dives? And what's the difference between doing a Deep Dive vs. scheduling a series of Clarity Sessions?
When compared, the main differences between each of these options is connectivity between our sessions and flexibility with scheduling.
As a Leap Year client, you can email, call, or meet with me with me whenever you need to. Not only do you get priority scheduling and the most immediate responsivity that I am able to provide, but we can meet or talk outside of my regular client hours. Most importantly, as a Leap Year client you get space in my brain – as a member of your team, I am naturally thinking about you and looking for resources and ways to help you expand yourself and your career all year long.
With the Deep Dive, we will create a customized schedule within the three months to best support your goals… we will decide upon a combination of 2hr., 1hr. or 30min. meetings/phone calls and, between those sessions, you will be connected to me via email.
The New Client Clarity Package and the individual Clarity Sessions are stand-alone sessions without additional connectivity outside of each meeting.
None of these options are better than another – it's all about choosing the one that fits your circumstances the best and offers you the depth of support you desire.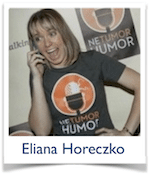 "I feel much better about my move now that I have a clear vision of where I need to go, how I will get there and giving myself enough time to do it."
If you have any questions not covered on this page, please feel free to contact me.
If you are interested in booking private coaching with me, simply fill out and submit the form below.
Your answers will be kept confidential – this form is delivered directly into my inbox (not my assistant's) and it will be viewed only by me. Once I get your form, I will contact you to schedule your session. And then, exhausted from my excitement, I'll likely take a little nap.